Greetings, Fellow Survivors or Zombers of Desolation,
We are excited to announce the release of a new quality of life update for Desolation. This update includes a number of new features and changes that are designed to improve your overall gaming experience. Let's dive right in.
We've always been committed to providing you with an immersive zombie survival role-play experience. Your feedback is invaluable, and we've been listening to your suggestions about making the gameplay even more customisable and challenging.
Today, we're excited to introduce a significant update that allows you to tailor your adventure to your preferences.
I. Introducing Optional Hardcore Gameplay
Starting now, we're offering two distinct playstyles. - Softcore and Hardcore gameplay.
Softcore Gameplay (Recommended for Most Players):

Starting Level: 1
Experience Rate: Normal
Available Races: Human
Death Mechanics: Characters may respawn unless character kill is enforced by an admin.

We recommend Softcore gameplay for those who are looking for the old Desolation experience. It provides a balanced and immersive experience, allowing you to explore the world, adapt to the challenges, and enjoy a steady progression without the fear of permanent character loss.
Hardcore Gameplay (For Desolation Veterans Seeking a Challenge):

Starting Level: 5 (60XP)
Experience Rate: Double
Available Races: Human, Bionic, and Chimera
Death Mechanics: All deaths are final and lead to losing your character.

Hardcore gameplay is tailored for the veterans of Desolation, those who relish a greater challenge and seek to push their limits. Starting at level 5, with an increased experience rate, and a choice of three races, this mode is designed to test your survival skills and offer a more intense and unforgiving adventure. In Hardcore, every decision you make could be a matter of life and death, as all deaths are permanent, adding an extra layer of excitement and urgency to your journey.
You have the freedom to choose your preferred gameplay style when creating your character. Whether you're new to Desolation and looking for a more accessible experience or a seasoned survivor ready to embrace the ultimate challenge, it's entirely up to you.
For existing characters, we've got you covered! If you already have a character in Desolation, you can still choose your preferred gameplay mode. Just pick the one that suits your style when you log in. If your character has been CKed before this change, you can ask for a revive.
We believe this update will not only enhance your Desolation experience but also create a more inclusive community where players of all skill levels can thrive. The choice is yours, and we can't wait to see how you'll shape your own story in the world of Desolation.
If you have any questions or need assistance in making the transition to the Hardcore gameplay mode, our admin team is here to help.
---
II. Vehicle Overhaul
You can now claim a vehicle as your own. To do this, you'll need to collect three different items, get an already hotwired vehicle, and install a new immobilizer. This feature requires a rank 3 engineering skill, which you can acquire with the /learn command.
New Vehicle Parts

We're introducing new items that are essential for claiming vehicles - Battery, Chassis Upgrade, and Immobilizer. These parts are crucial for vehicle ownership, so start crafting and collecting!

This rare tool spawn is required for claiming a car and can be obtained through looting.

---

Chassis Upgrade is a crafted item that requires a rank 3 engineering skill. It's necessary for claiming a car. To craft one, you're going to need 200 scrap and 20 ores.

---

Immobilizer can be obtained via opening a smuggler's case with a 2% drop chance. It's required for claiming a car.
Vehicle Stats

We've also introduced comprehensive vehicle statistics to help you understand your rides better. Each vehicle now comes with the following detailed stats:

Battery Status: Keep an eye on your vehicle's battery. A dying battery can make it harder to start the vehicle. Ensure you have a reliable power source.

Chassis Health: The chassis upgrade adds extra health points (HP) to your vehicle. A robust chassis can make the difference between life and death in the unforgiving world of Desolation.
---
III. Power Outages
As the world of Desolation continues to evolve, so do its challenges. Power outages have struck San Andreas, plunging the land into darkness.
---
---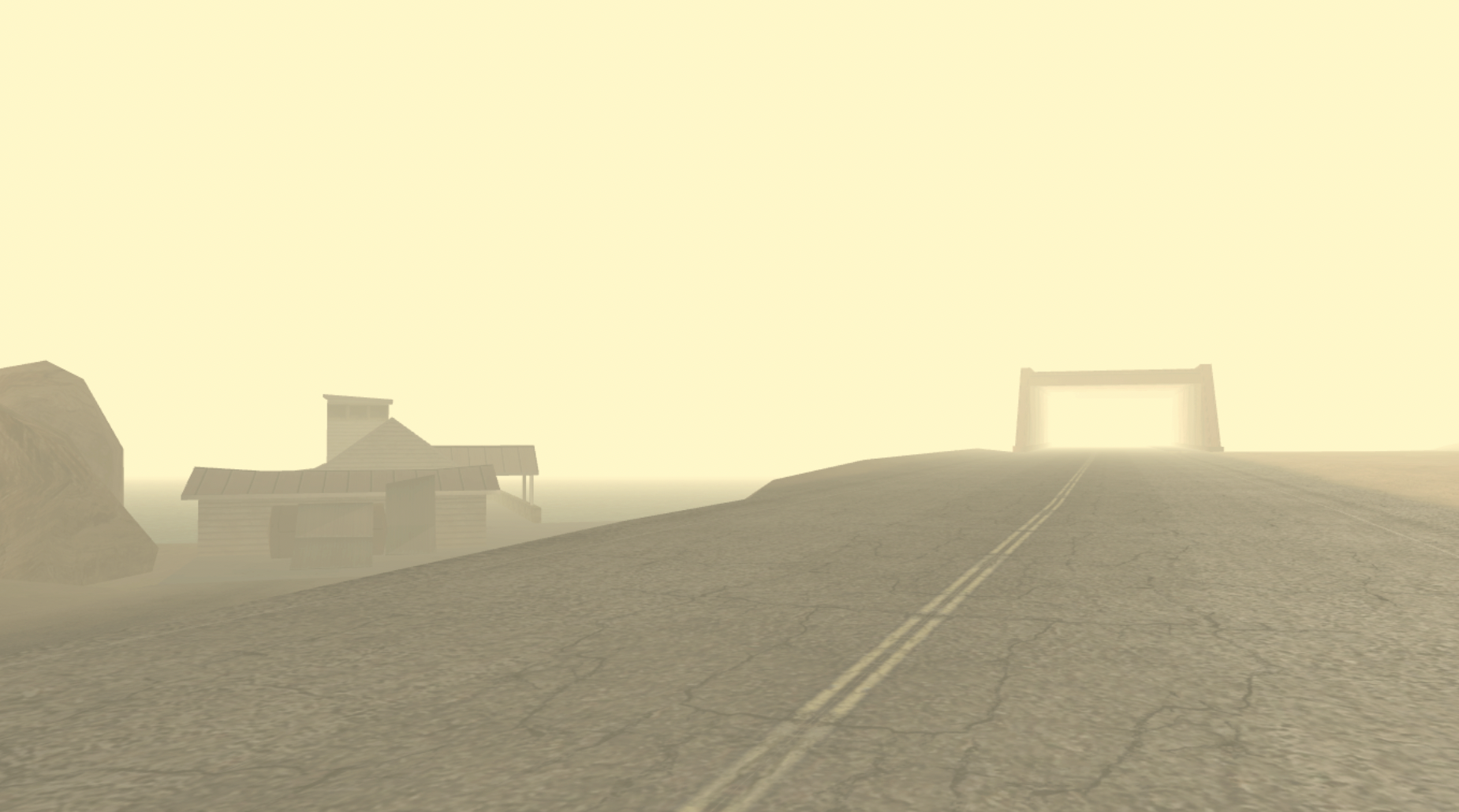 The once bright cityscape has been plunged into darkness as building lights are removed.

Street lamps, traffic poles and other light sources have been disabled, making nighttime travel a daunting prospect.
This feature isn't just a visual tweak, but a way to immerse yourself in the challenging and unpredictable nature of a post-apocalypse world. By adjusting time and weather settings, we've created an environment that mirrors the struggles for survival.
---
IV. Protection in Hazardous Zones
We're excited to unveil a long-awaited and transformative update. Today, we introduce a game-changing feature that has been on the horizon for some time - protection in hazardous zones.
With our latest update, we bring you a range of new items that are designed to shield you from the danger awaits.
Cloth Mask: The cloth mask is your basic yet effective defense against airborne threats. It's an accessible and essential item that can be found while looting or purchased to bolster your safety.

Surgical Mask: Stepping up in protection, the surgical mask offers a higher level of defense against airborne contaminants. This valuable item can be found during your adventures or acquired through purchase.

Gas Mask: For the ultimate level of protection in the most perilous environments, the gas mask is your best choice. It offers comprehensive defense against toxic zones, making it a game-changer for your survival journey. Find one while looting or invest in your safety by purchasing it.
V. Superzombies
A new challenge has emerged in the unforgiving land of Desolation. They're known as "Superzombies", and they are unlike anything you've encountered before. We're here to provide you with the information you need to understand and confront this new foe.
Superzombies are not your average undead. They stand out in the world of Desolation, and they bring a whole new level of danger to your survival journey.

Superzombies are far more resilient and dangerous than their standard counterparts. They are known for their exceptional strength and endurance, making them a true force to be reckoned with.

One thing that makes Superzombies unique is that they drop extra cash upon defeat. The risk is greater, but so are the rewards for those who dare to challenge them.
---
VI. Mapping Additions
Here's a glimpse of the mapping additions that you can look forward to:
---

San Fierro Docks - Prepare to explore the docks with the newest military mapping addition. This expansion promises to add depth and intrigue to this location.
An oil rig has emerged in the waters between Flint County and Los Santos. This offshore platform is more than just a structure, it's a new landmark, and a potential source of valuable resources.
Last but not least, we bid farewell to 'The Last of Us Island,' please note that its absence may be temporary. The evolving nature of Desolation means that locations may reappear in the future, adding an element of surprise to your adventures.
---
VII. Smuggler's Crates and Cases
We're happy to unveil a fresh item types, both for cities and players. The Smuggler's Crates and Cases. Each Smuggler Case holds a random high value item.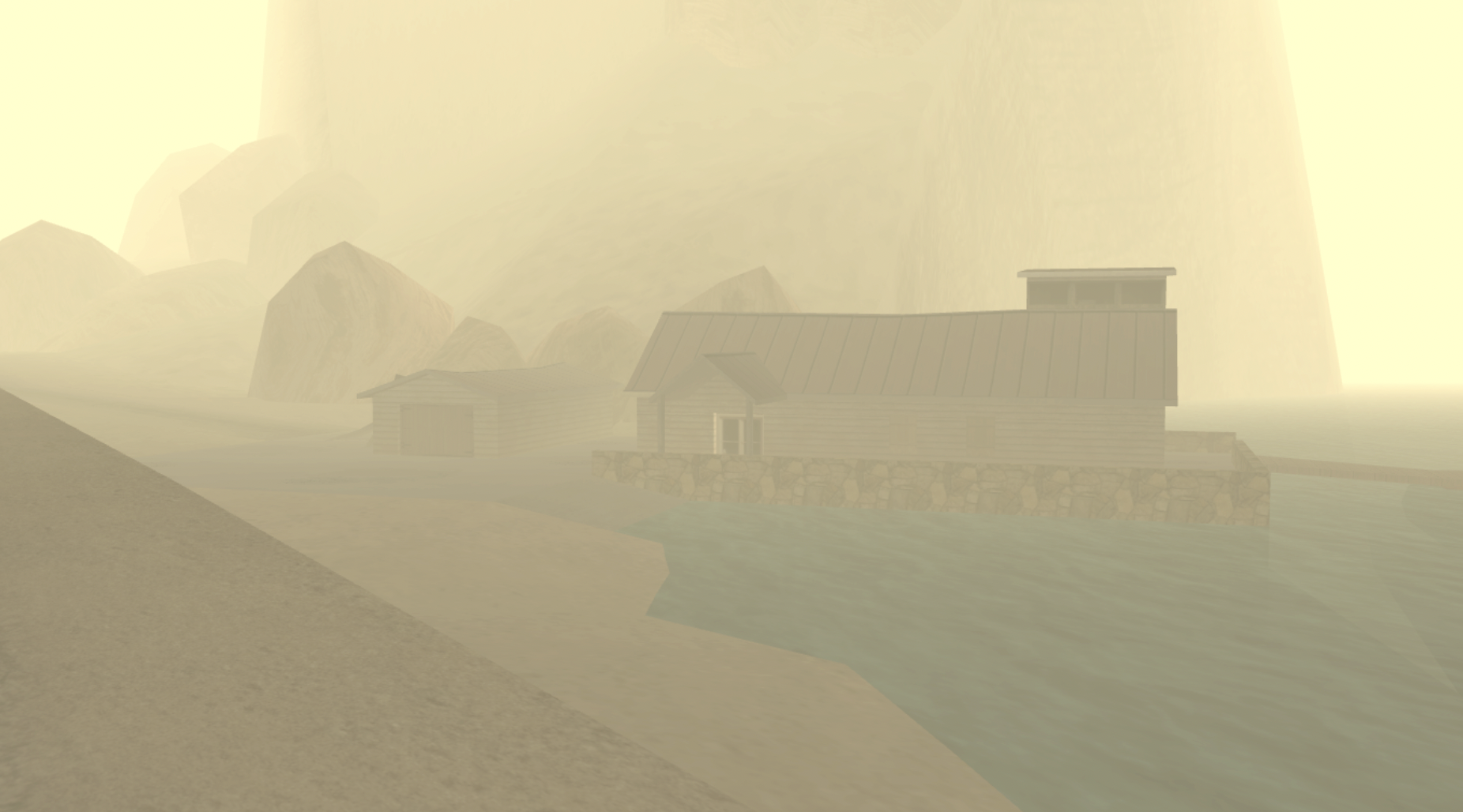 As an individual survivor, you have two paths to acquire a Smuggler Case. You can choose to make a direct purchase from a city shop for $500 to get your hands on a random valuable item, or you can try your luck while fishing, choice is yours!
As for the Smuggler Crates, it becomes a vital link between cities and their residents. Cities must undertake the task of trucking in Smuggler Crates as part of their supply operations. This cooperative effort serves as the key to unlocking the potential of Smuggler Cases for individual survivors, and a good income source for cities.
---
VIII. Various Additions/Changes/Fixes
Additions:
In-character and out of character chat and radio commands, such as /me, /do, /melow, /f, /b, /pm, and /cb, will now be logged in your /stats, providing you with valuable character interaction data.

Added /sleep that allows you to be AFK (your hunger and thirst still needs to be supplied), allowing to collect some extra XP and giving safehouses way more significance.

Loot and interiors for looting has been added throughout Red County and Los Santos. (Thanks to @Teddy)

Added /lore that shows a brief summary of events.

Trailers have been (re)added to the map.

More random cars have been added.

Bunnyhopping makes players trip and deal 5.0 damage.

The information in /damages now resets upon disconnection.

Different zones may have very different weather.
---
Changes:
Gunsmithing has been renamed to Engineering.
---
Fixes:
Fixed the tunnel entrance to Los Santos, now people can sneak into LS through the Flint County train tracks.

Minor bugfixes, such as typos.
---
With these exciting updates and the newfound flexibility in gameplay styles, we're more committed than ever to providing you with an engaging and immersive experience. Should you have any questions or need assistance with these changes, our dedicated teams are here to support you. We can't wait to see how you'll thrive, adapt, and leave your mark on the world of Desolation.
Survive, adapt, and thrive!